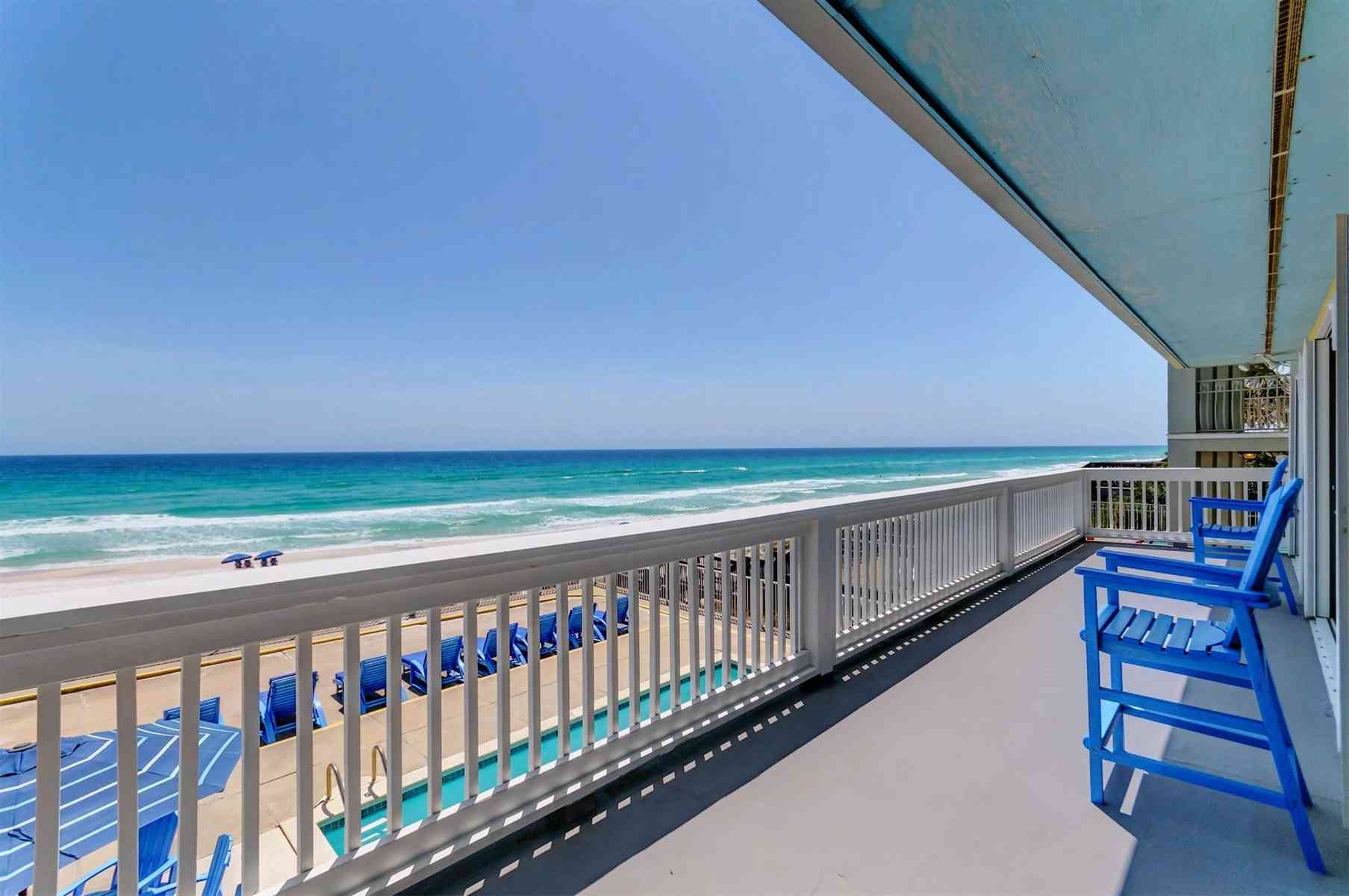 Meet Our Team
Hours of Operation: Mon-Sun: 9:00am – 5:00pm
*Extended hours during peak seasons throughout the year*  
For General Inquiries and Reservations: rentals@beachreunion.com
For Concierge Services: beachreunionconcierge@gmail.com
For Property Management Inquiries: propertymanagement@beachreunion.com
Jim Cochran, Chief Executive Officer
Jessica Goree, Chief Operations Officer
Jessica has been with Beach Reunion since February 2011. She has over 20 years of management experience in the service and vacation rental industries. Just a few of her duties include accounting, owner-relations, adding new properties and owners to the program, overseeing all aspects of the office and our staff and assisting guests. Jessica's hobbies include riding motorcycles, camping, and traveling with her friends. She also enjoys spending time with her husband and 2 dogs, Pavlov and Jack.
Allyson Railey, Head of Guest Services
Allyson has been with Beach Reunion since February 2019 and brings a great deal of customer service & satisfaction to the table. Her daily duties include guiding the guest service team with daily inquiries and bookings, marketing, owner communication, scouting out new properties, generating rental projections and overseeing collection of reviews via Trustpilot. Allyson enjoys doing anything outdoors, watching football, playing golf and kayaking. She also loves spending time with her family and her dog, Rigby.
Bethany Kiss, Guest Services Team Member
Beth joined the Beach Reunion team in July 2019, and enjoys helping our guests find the perfect vacation home to fit their needs. Her duties include taking reservations over the phone, answering inquires via email and third party booking sites and updating property information to bring the best foot forward on our website! Beth is mom to Mason and Maddox, and enjoys watching Game of Thrones and spending time with her family.
Katherine Wolfington, Guest Services Team Member
Kathy is a true asset to the Beach Reunion team, as an all around rockstar in the office. Kathy is great assisting guests with maintenance calls, taking bookings online and via phone, and making sure our website and photos are top notch and facilitating all of our third party site marketing. Customer service is her specialty! Kathy is mama to her daughters Charlie & Brooklyn, and fiance to Jake! We appreciate everything Kathy does for the company as she has for several years.
Carrie Monroe, Concierge
Carrie is our high-spirited concierge! She has been with Beach Reunion since 2012. Carrie personally interacts with our guest taking care of their needs and special requests. Our guests reach out to her for golf, fishing, dining, watersports, private chefs and much more! Carrie is also great at assisting our wedding and corporate group guests, we never have unhappy brides thanks to Carrie's hard work. Her direct email is beachreunionconcierge@gmail.com
We're a small company that produces big results – and that's just fine with us. 
When you join the Beach Reunion family, you're not just an address on a street. Our plan for growth is a meticulous one. We are consistently looking to expand our portfolio of properties by targeting and selecting only homes that meet our ever increasing standards of excellence.