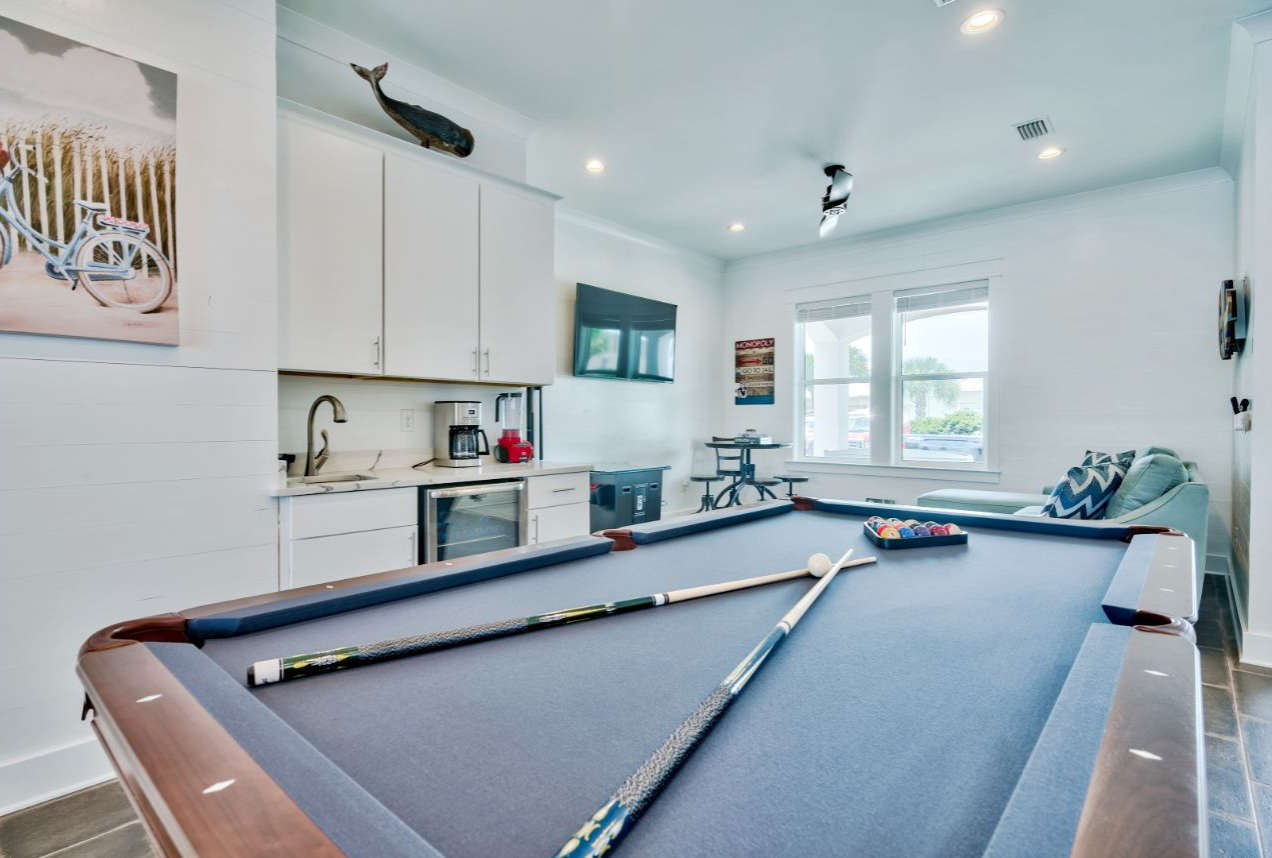 Margarita Machines
Beach Reunion is proud to partner with Firefighter Margaritas, and offer the rental (for an additional cost during your stay) of a commercial frozen drink machine (margarita machine) which produces beverages usually only found in restaurants and bars. These popular machines allow you to enjoy your favorite frozen drinks and/or virgin slushies pool side or while lounging on the beach. They are the perfect addition to family vacations, weddings, business retreats, golf outings, fishing trips, church groups or any other type of gathering.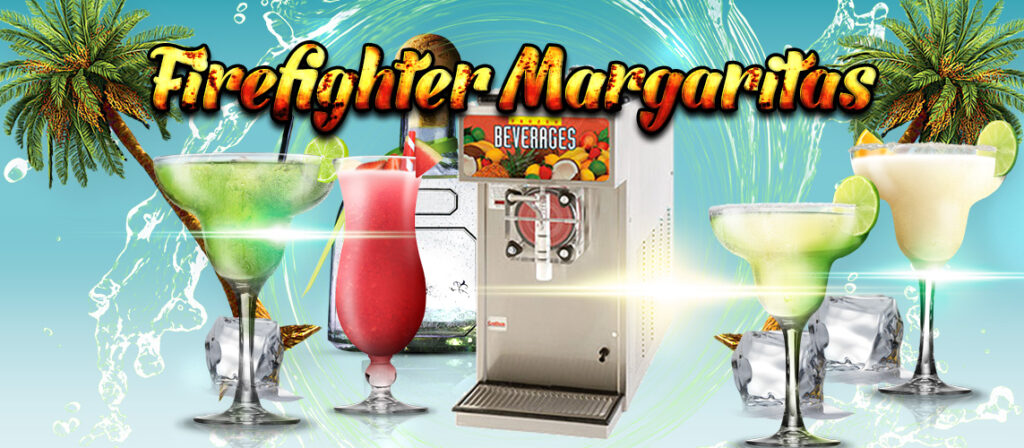 Upon arrival, you will find your frozen drink machine along with 6 different flavor options. Each mix produces 4 gallons (51 – 10 oz. servings) of frozen drinks. The first mix is always complimentary and each additional mix used is $20 billed at the end of your stay.
NO blender or ice required because the machine does the work for you! All mixes can be made with or without alcohol to create a family friendly slushy which will accommodate any group. Another family friendly option is to make slushies for the kids and add alcohol to adult cups after serving. There is no need to finish a mix in a single day, it can be left in the machine overnight and used again the following day.
Although we do not supply alcohol a local liquor store has provided a 10% off coupon that is REUSABLE and valid for your entire stay. The coupon will be sent via email with an online reservation or provided by a representative upon arrival. The representative will visit early during your stay to answer any questions and obtain a credit card for billing purposes if applicable.
WHEN RESERVED THIS INCLUDES:
1 Frozen Drink Machine (Margarita Machine)
Mixing Container
Operating Instructions
Recipe Book
REUSABLE 10% OFF Coupon (for local liquor and wine store)
Cabinet stocked with 6 flavor options (each mix produces 4 gallons or 51 – 10oz drinks)
Sugar Free Skinny Margarita (Made w/ Lime Juice & Splenda
Traditional Lime Margarita
Strawberry Margarita
Pina Colada
Blue Hawaiian
Strawberry Daiquiri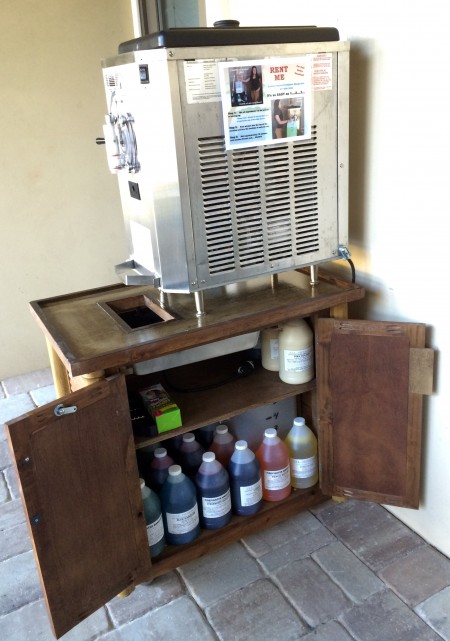 MARGARITA MACHINE RENTAL RATES
Price
Nightly Rate (Same Price for 1-3 Night Stay)
$199
Weekly Rate
$249
*Extra mixes $20 each
*We do not supply alcohol* Rates are subject to change without notice.
**Must purchase for the entire length of your stay.
If you have questions, feel free to visit
Destin.FirefighterMargaritas.com
or Call 817-729-8593