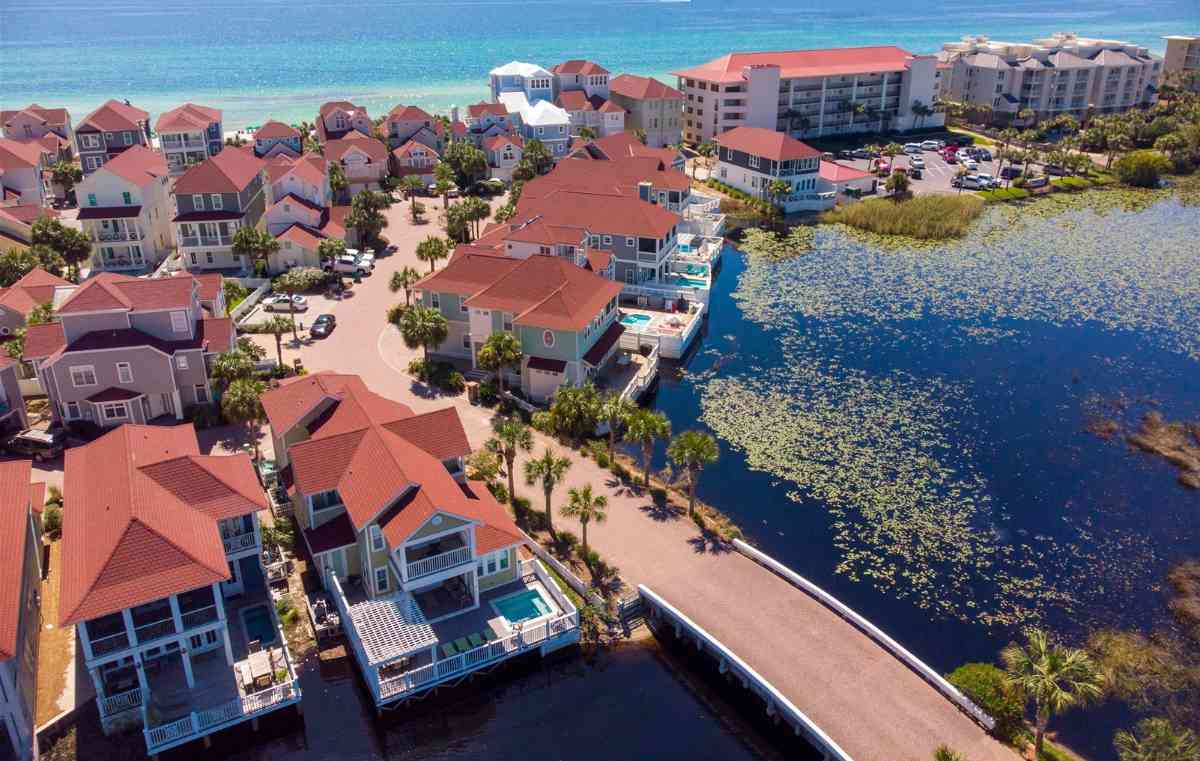 Miramar Beach Homes
Miramar Beach borders neighborhoods along Scenic Highway with a wide variety of upscale vacation rentals. This beach has a pedestrian friendly sidewalk from the west end of Crystal Beach all the way to the east end by the Outlet Mall and neighborhoods like Shipwatch and Frangista Beach. The bike enthusiast can ride to a variety of restaurants and shops including Pompano Joe's, Crab Trap and Surf Hutt. Public beach access points are in multiple locations. Surf shops, Dairy Queen and coffee shops are easy to access by golf carts or walking.

The upscale neighborhoods have incredible new houses and many can accommodate groups and families of 15 to 25 people which is the focal point of Beach Reunion.

When it comes to affordability and value you will be hard pressed to find a better area. Call our vacation experts to get advice on your next family gathering, wedding venue or golf or fishing outing at one of our residences.