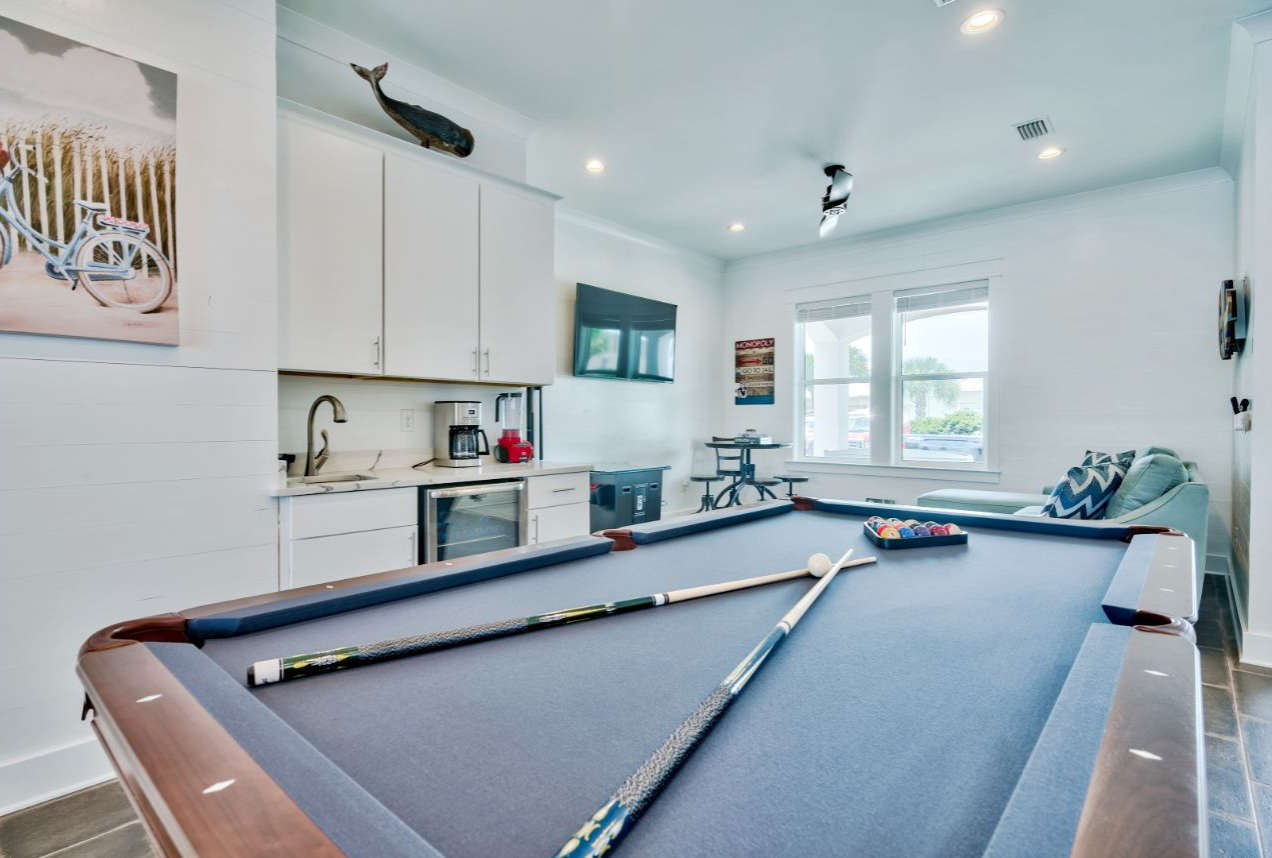 Vacation Home Property Management Services
Beach Reunion has been managing vacation rentals on the Emerald Coast for nearly 20 years. We specialize in large luxury beach homes sleeping anywhere from 8 to 38 guests. We are a reputable small business with vacation rentals primarily along Scenic Gulf Drive in Destin & Miramar Beach, Florida. Our program proudly features a coastal collection of large group homes, smaller cottage style homes and a group of gulf front homes.
Our homes are located in Frangista Beach, Destiny East, Destiny West, Destiny by the Sea, Emerald Waters, Shipwatch, Crystal Beach and other prestigious neighborhoods. Many are Gulf Front homes directly on Scenic Gulf Dr.
Our collection of large homes feature beautiful swimming pools, summer kitchens, media rooms, custom bunk rooms and king suites with private bathrooms. Our guests come year after year for family reunions, golfing trips, weddings, and corporate groups. Our amenities include golf cart rentals, beach chair services as well as our concierge services for golf, dining and wedding planning.
In 2021, we entertained over 15,000 guests in our 50+ properties and hosted over 100 weddings. Many of our guests have been staying with us year after year for over ten years and rent different homes in our program as we build, upgrade and add new properties.
Our goal is to provide superior service due to our limited geographical area and upscale properties. We strive not to be the biggest but the BEST! We deliver a vacation experience that keeps guests returning and creating memorable experiences. As our motto says "Creating Traditions Year After Year."
What Are Your Management Commission Rates?
Our rental commission rates are among the lowest in the industry. This is one aspect of our company that sets us apart from our competition. Call or send us an email to receive an exact number.
Your Investment is Our Investment
When it comes to your home, we believe it is our duty to help you protect your investment. Our remote owners count on us to be their "eyes". The owner of Beach Reunion operated a home inspection company for more than 10 years and personally visits every home. We also conduct periodic inspections by a third party company. When major maintenance issues arise, we will be completely honest with you. We believe that absolute transparency is the only way to operate.
No Credit Card Fees or Administration Charges
Credit card fees and administration charges can really add up when you own a large home. Most credit card processing companies charge between 2 and 3% of every reservation and proprietary rental software companies can take up another 1 to 3%! Many area companies pass these charges on to the owners, but as a Beach Reunion owner, you will never pay these fees.
Beach Reunion Marketing Strategy
We aggressively market your property through online listings, SEO optimization, social media and much more at no charge to you. Our homes are listed on our website and more than 7 other sites such as Flip Key and VRBO. We do not just list your home on these websites, we optimize your listing and keep it current so that your property is ranked as high as possible and is seen by more potential guests. We have a marketing specialist on our full time staff who is always available to our owners.
Professional Photography & Video
We professionally photograph your property at no charge. Not only that; we keep our photographs updated. The days of seeing a 4 year old picture of your living room that was taken two sofas ago are finished!
Beach Reunion will arrange for your property to be professionally filmed for use across all websites. The videos will also be used in various marketing campaigns and for advertisements paid for by Beach Reunion.
The Transition
We have been involved with many transitions from a different management company to Beach Reunion. Our staff ensures that the turnover is smooth and headache-free for our new owners. We will work with your current management company and keep an open line of communication with them during the process. Our new owners are always shocked at how easy the transition was! Do not let the fear of changing management companies stop you from getting more out of your investment.