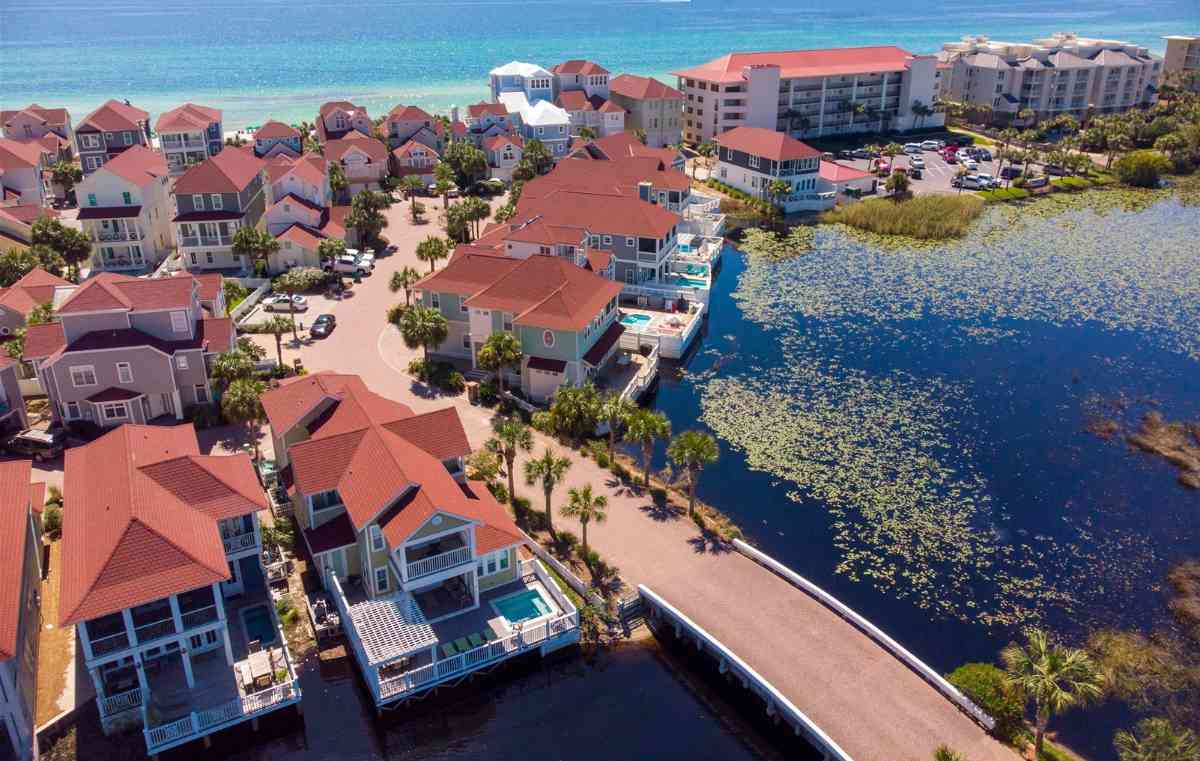 Guest FAQ
How is Beach Reunion different from other rental companies? Beach Reunion manages some of the finest homes on the Emerald Coast. We also pride ourselves on providing our guests with the highest level of customer service possible! We will personally greet you at the home to check you in, no need to make an extra stop at our office to pick up keys. We're happy to take the time to meet you and discuss any questions you have regarding your rental. You're encouraged to take advantage of our Concierge services that are exclusive to our vacation rental guests. There is no limit to the services provided, from baby furniture rentals, grocery services, even private chefs.
Do I need to clean the home before departing? At the time of departure, guests are expected to leave the home neat and orderly. This includes leaving all dirty towels in the bathrooms, and linens on the beds. Also, we ask that dishes are loaded into the dishwasher and set to clean. All trash from the home is to be bagged and placed into the outdoor trash cans provided. A fee may be assessed if excess trash is found in the home.
Are early check-in or late check-out allowed? Check in time is 3 P.M. CST and check out is 9 A.M. CST. Early check-ins or late check-outs must be approved. A half day rent charge will be assessed if guests do not check out promptly.
What is the cancelation policy? A 90 day notice is required for cancelation. Cancelations that are made more than 90 days prior to the arrival date will receive a full refund of rent, less the damage waiver and administration fee. Cancelations of less than 90 days will result in a 100% loss of the rent. The loss can be avoided if Red Sky Travel Protection Insurance was purchased and the reason for cancelation is covered under the travel insurance policy. If you should have to cancel your reservation, please notify us immediately of any cancelation, and if you purchased the Travel Protection Insurance contact Red Sky to begin your claim.
What is a vacation rental property, and how is it different from a hotel? Each of our homes have been hand selected with our guest's comfort and privacy in mind. Beach Reunion Properties are full of opulent furnishings and a variety of entertainment options. And if that isn't enough for you, the sugar-white sand and emerald waters of Destin are right outside your door. From check-in to check-out, our guests have complete privacy in their rentals with no interruptions, unless otherwise requested that is. Our Beach Reunion team is only a phone call away if you need us. During your stay, guests will have access to full Concierge services who can arrange just about anything.
How do I make a reservation? Making a reservation is simple. Online booking is available at beachreunion.com or you can call our office at 1-850-650-4544. We are always happy to assist you with selecting the right property for your stay. To secure a reservation we require an initial deposit of approximately 1/3 due up front and the remainder of your balance is not due until 60 days prior to arrival. All that is needed to create a reservation is the name of the guest, a billing address, cell phone number, the number of adults and children staying at the home, and a method of payment to make the deposit. A member of the reservations team will instruct you from that point on anything you might need to know regarding the arrival.
When do I get the actual address and directions to the house I'm renting? After the final payment is made on your reservation, a rental check in will be sent to you by email with the home address and directions to the property.
When do I get the keys? There is no need to pick up keys from an office. We will provide you with a code for your stay. Our Concierge will greet you and answer any questions you might have about the property.
Are linens, towels and kitchen utensils provided? Every home is well equipped with linens on each bed as well as an extra set for sleeper sofas. Kitchen and bathroom towels are also provided. Each bathroom is stocked appropriately with bath towels, hand towel, wash cloths, and bath mats to accommodate the sleeping capacity for the home. There are starter sets of soap, paper towels and toilet paper there for you to use. Kitchens are each stocked with enough dishes, serving pieces, glassware and all other basic kitchen necessities to prepare meals during the guests stay.
Does the home have a washer and dryer? All of our properties have washers and dryers in the home for guest use.
Do I have to pay to have the pool heated?Pool heating is available upon request for most of our properties with pools. There is a daily pool heating fee for this amenity. Once a pool heater is turned on for a guest's arrival it will stay on for the remainder of the guests stay. Please ask your reservationist for additional details. This option is available from October 1st – May 1st. We will not heat pools during the summer months.
Are late night check-ins allowed? Yes. If you will be arriving late, please let our office know on the day of check-in and we will be happy to make sure the lights are on for your arrival.
Is a security deposit required? Some of our properties do require a security deposit. This will be secured as a hold on a credit card prior to the check-in. The credit card hold will be released after checkout, provided there is no damage for which the renter would be liable.
What if something in the house breaks? Do not worry if something should break in the home during your stay. Every reservation has a damage protection policy which covers any unintentional damages to the rental property. The policy covers damages up to $3000.00. Any amount over this will be charged to the guest. This non-refundable damage protection policy will protect you, provided the damages are reported to management prior to check out.
Are Pets Allowed? Many of our homes do allow pets under 25lbs for a fee of $250. Unfortunately, we cannot allow cats at any of our properties. Please ask your reservationist for details on our pet friendly properties.
When is my final payment due? All final payments are due 60 days prior to your stay. This is payable by cash, check, echeck, money order or cashier's check only. If there are any questions regarding payment, please call our office at 1-850-650-4544.
Do you only rent Sat-Sat? During peak season (Summer), most of our properties do require a Saturday to Saturday stay. We do have select homes which rent Sunday to Sunday. In the off season, we require a 3 night minimum at all of our homes. During holiday seasons we may require a longer stay.
What happens if there is a hurricane? No refund will be given to a guest if the National Weather Service orders mandatory evacuations in the county where your vacation property is located. The day that the National Weather Service orders a mandatory evacuation order in a "Tropical Storm/Hurricane Warning," area, we will allow you to reschedule.
Are weddings allowed? What are the fees and policies involved? Most of our homes do allow weddings or events but must be pre-approved by Beach Reunion. We require A $500 event fee for any event due at the time of booking. All events must meet local restrictions, HOA rules and follow noise restrictions. The guests are responsible for any permits necessary for beach weddings. Each property allows a specific number of guests per event. Please contact our reservationist for more details. Non-compliance of these rules and regulations may result in immediate eviction with no return of any and all payments made.
Is there a charge for the Wifi use? There is not a charge for using the Wifi at any of our properties. This is an amenity we are happy to provide for our guest.