Where is Crab Island?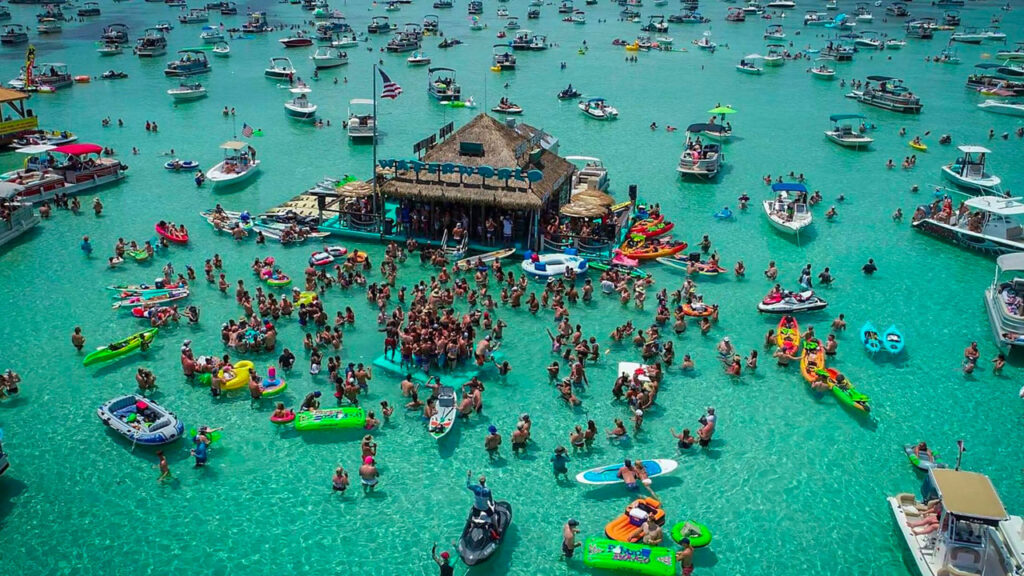 Discovering Crab Island: A Tropical Paradise in the Gulf of Mexico
Introduction: Crab Island is an enchanting destination nestled in the Gulf of Mexico. Known for its pristine waters, vibrant marine life, and picturesque scenery, this tropical paradise offers visitors a unique and unforgettable experience. If you're wondering, "Where is Crab Island?" this comprehensive guide will provide you with all the essential information you need to know about this breathtaking location.
Where is Crab Island? Crab Island is located near the stunning coastline of Destin, a popular tourist destination in the Panhandle of Florida, United States. Situated at the entrance of the Choctawhatchee Bay, this hidden gem is actually an underwater sandbar that emerges during low tide, transforming into a shallow area where visitors can wade in crystal-clear waters.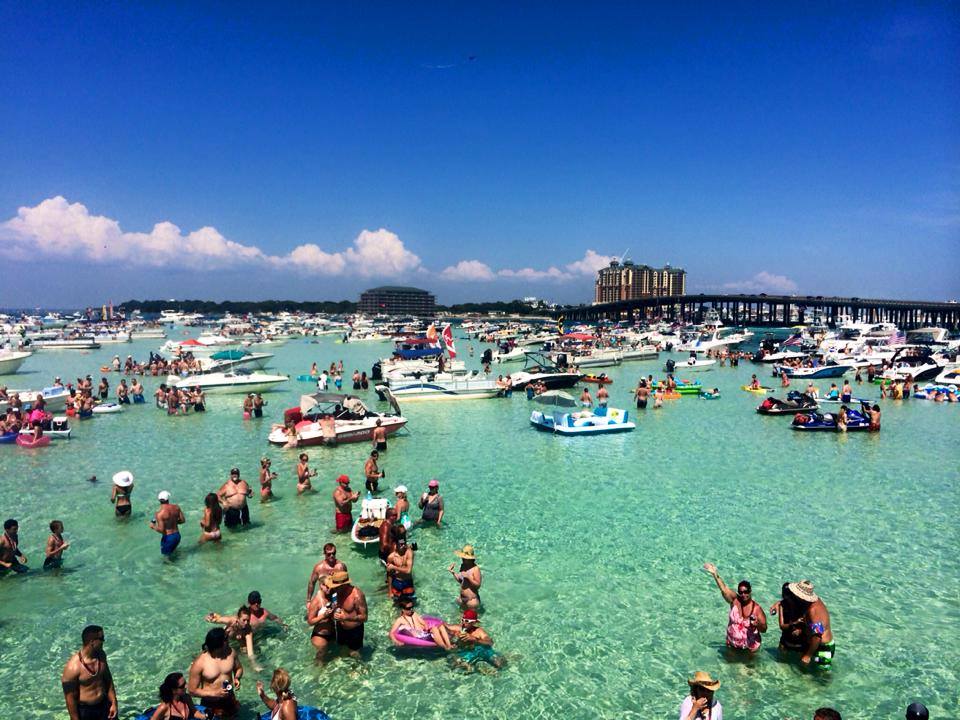 How to Get to Crab Island: Reaching Crab Island is relatively easy due to its convenient location. The primary access point to Crab Island is from the HarborWalk Village in Destin. Visitors can choose from various options:
Boat Tours: Several local tour operators offer guided boat tours to Crab Island, providing a hassle-free experience. These tours often include amenities such as transportation, snorkeling gear, and knowledgeable guides who share interesting insights about the area.
Personal Watercraft: If you prefer a more independent adventure, you can rent personal watercraft, such as jet skis or pontoon boats, from local rental services. This allows you to explore Crab Island at your own pace and enjoy the breathtaking surroundings.
Kayaks and Paddleboards: For those seeking a more leisurely experience, kayaking or paddleboarding to Crab Island is a popular choice. Rental companies in Destin provide a variety of watercraft options, allowing visitors to soak up the natural beauty while paddling to their destination.
Things to Do at Crab Island: Crab Island offers a wide range of activities and attractions for visitors of all ages. Here are some popular options:
Swimming and Snorkeling: Dive into the turquoise waters and discover an underwater wonderland filled with colorful fish, seahorses, and other fascinating marine creatures. Snorkeling gear is readily available for rent.
Water Sports: Engage in thrilling water sports such as jet skiing, parasailing, paddleboarding, and kayaking. Adventure enthusiasts can experience the rush of adrenaline amidst the stunning backdrop of Crab Island.
Floating Fun: Rent a floating mat or an inflatable water slide and soak up the sun while floating on the gentle waves. Enjoy quality time with friends and family in this idyllic setting.
Picnicking: Pack a delicious picnic lunch and unwind on the sandy shores of Crab Island. Take in the breathtaking views, bask in the warm sun, and create unforgettable memories with your loved ones.
The Conclusion: Crab Island, situated near the captivating shores of Destin, Florida, is a must-visit destination for nature lovers, water sports enthusiasts, and those seeking a tropical getaway. Whether you're looking to relax on the sandy shores, explore vibrant marine life, or indulge in thrilling water sports, Crab Island has something for everyone. So, pack your sunscreen, embark on a memorable adventure, and experience the magic of Crab Island, where breathtaking beauty meets endless fun.
Get Discounted Rates to Bring Your Group to Crab Island: At Beach Reunion, we specialize in offering a wide range of luxurious vacation homes in the stunning Destin area. With our extensive portfolio of properties, you can find the perfect vacation home that suits your preferences. Our guests also get special discounted rates to bring you and your group to Crab Island. Our dedicated team is committed to providing exceptional service, ensuring that your stay is seamless and unforgettable. Whether you choose a beachfront villa, a cozy cottage, or a spacious condo, Beach Reunion guarantees a comfortable and memorable vacation experience. Book your dream vacation home with us today and discover the wonders of Destin, including the nearby allure of Crab Island.