Where is Destin Florida?
Welcome to Destin: Florida's Jewel of the Emerald Coast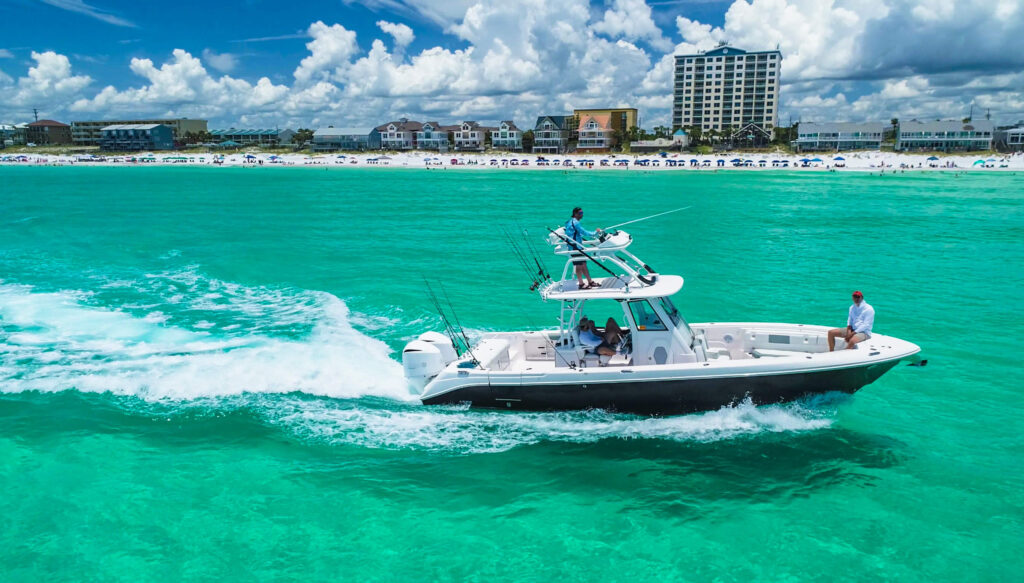 Welcome to Destin, Florida, a coastal haven that stands apart from the rest of the Sunshine State. Nestled along the stunning Emerald Coast, Destin offers pristine beaches, warm hospitality, a fascinating history, and a unique blend of attractions that set it apart. If you find yourself wondering, "Where is Destin, Florida?" join us on a journey as we unveil the secrets of this enchanting destination, optimizing your search for the perfect vacation or exploration experience.
Where is Destin, Florida?
Destin, Florida, is a highly sought-after coastal town located in Okaloosa County, in the northwestern part of the state. Situated on a narrow peninsula between the Gulf of Mexico and the Choctawhatchee Bay, Destin boasts a geographical location that is truly one-of-a-kind.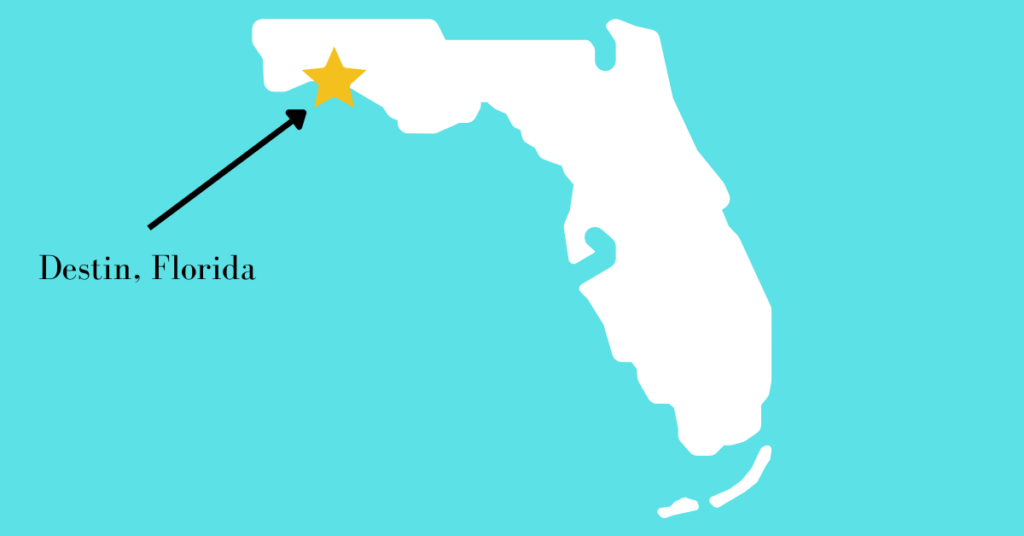 Destin's captivating history is interwoven with tales of exploration, determination, and a legacy of fishing heritage. As the legend goes, Captain Leonard Destin, a fishing master from New London, Connecticut, set sail in the mid-19th century in search of abundant fishing grounds. He discovered the pristine waters of the Gulf of Mexico and settled in what is now known as Destin, Florida. Through generations of unwavering dedication, the humble fishing village transformed into a thriving coastal community.
Top-Rated Florida Beach
Destin's allure lies not only in its breathtaking natural beauty but also in the charm and warmth of its local culture. Miles of unspoiled coastline, adorned with powdery sand and shimmering emerald waters, create a paradise for beach lovers and water enthusiasts. Whether you seek relaxation on the sun-drenched shores, exhilarating water sports, or simply the tranquility of coastal serenity, Destin offers an idyllic escape.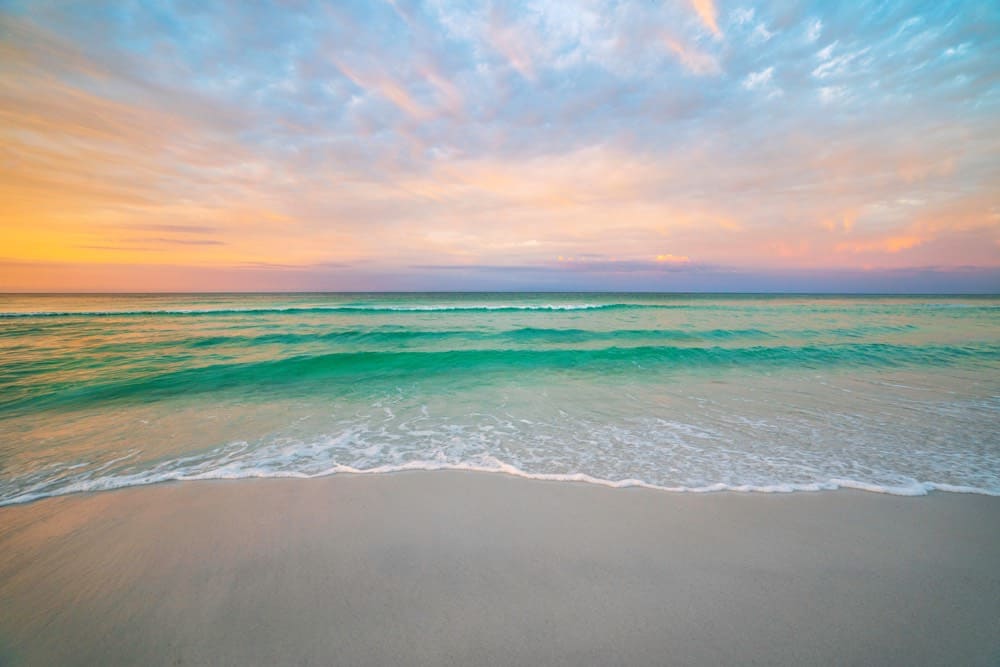 What sets Destin apart from other Florida destinations is its unparalleled beauty. The beaches of Destin feature sugar-white sand that rivals any in the world, complemented by the crystal-clear, emerald-green waters of the Gulf. This unique combination creates a mesmerizing backdrop for beach lovers and water enthusiasts alike. Whether you're relaxing on the sun-kissed shores, swimming in the refreshing waters, or embarking on thrilling water sports adventures, Destin's natural beauty will leave you in awe.
History
Beyond its stunning beaches, Destin proudly embraces its rich history and heritage. The Destin History and Fishing Museum stands as a tribute to the town's seafaring roots, showcasing artifacts, photographs, and stories that delve into the area's past. Visitors can learn about the pioneering spirits, the vibrant fishing industry, and the resilience of the community that shaped Destin into what it is today.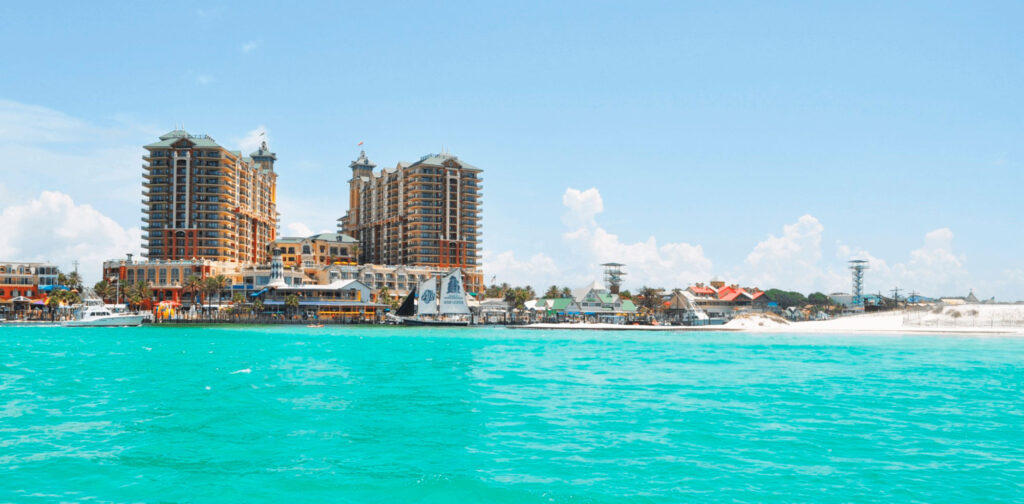 Destin is a gateway to a world of natural wonders and thrilling outdoor adventures. From exploring the nearby enchantment of the Henderson Beach State Park to embarking on a fishing excursion in the Gulf of Mexico, there is an abundance of activities to immerse yourself in. Dive into the vibrant underwater world while snorkeling or diving, or take to the skies with parasailing adventures, all while surrounded by the awe-inspiring beauty of Destin.
Food!
Destin takes pride in its culinary offerings, further distinguishing itself from the rest of Florida. With an abundance of fresh seafood, including succulent Gulf shrimp, flavorful grouper, and delectable oysters, Destin is a paradise for food lovers. From casual beachside seafood shacks to award-winning waterfront restaurants, the dining scene in Destin tantalizes taste buds with its fusion of flavors. Savor the catch of the day while enjoying panoramic views of the Gulf, indulge in world-class cuisine, and explore a range of culinary delights that make Destin a true gastronomic destination.

Distinctive Accommodations (Scroll to the bottom for the best places to stay)
Destin, Florida, goes above and beyond in offering distinctive accommodations that set it apart from the rest of the state. Imagine waking up to breathtaking ocean views from your beachfront rental home or condo. Destin offers an array of options for those seeking a direct connection to the beach, with rentals that provide unparalleled access to the sun, sand, and surf. Whether you choose a charming beach cottage, a luxurious villa, or a spacious condo with resort-style amenities, Destin's accommodations ensure that your stay is not only comfortable but also immersed in the coastal lifestyle.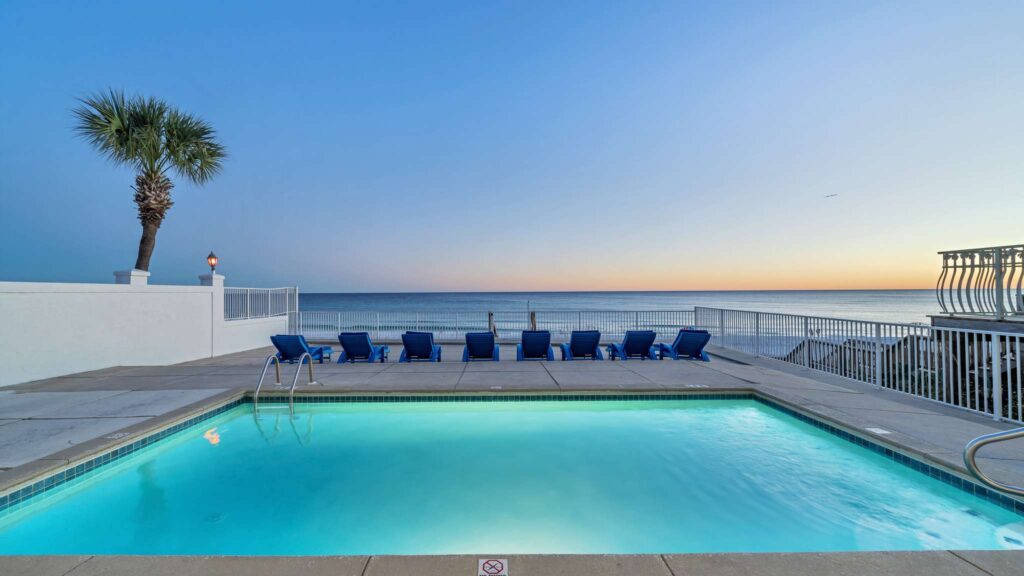 Destin is renowned for its vibrant atmosphere, offering a dynamic blend of relaxation, entertainment, and cultural experiences. The city's lively events and festivals, such as the Destin Seafood Festival and the Billy Bowlegs Pirate Festival, showcase the spirit and energy of the community. Enjoy live music performances, arts and crafts exhibits, and indulge in local cuisine as you immerse yourself in the vibrant ambiance of Destin.
Family-Friendly
Destin is an ideal destination for families, with a wide range of activities and attractions that cater to all ages. Explore the Gulfarium Marine Adventure Park, where you can witness fascinating marine shows and get up close to dolphins, sea lions, and other marine creatures. Visit Harborwalk Village (below); enjoying amazing water-front restaurants, games, zip-lines, fishing charters, and dolphin cruises. Create lifelong memories as you build sandcastles on the beach, take part in beachside games, or embark on a pirate-themed adventure cruise. Destin truly embraces the spirit of family-friendly fun.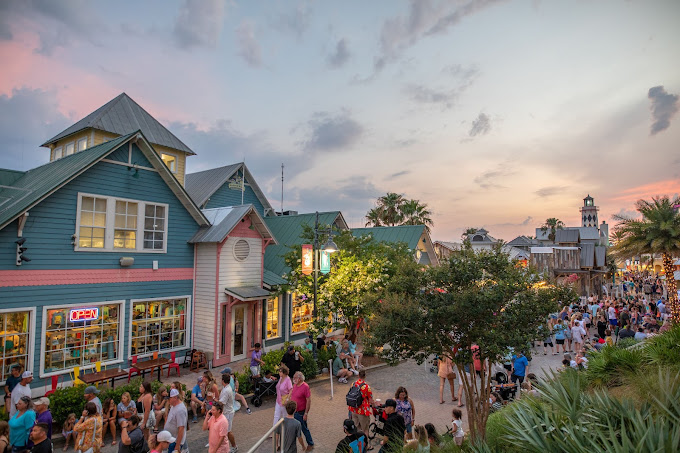 Sunsets
One of the most awe-inspiring aspects of Destin is its breathtaking sunsets. As the sun dips below the horizon, the sky transforms into a canvas of vibrant hues, casting a mesmerizing glow over the Gulf waters. Whether you're strolling along the beach, enjoying a romantic dinner, or sailing on a sunset cruise, witnessing a Destin sunset is an experience that will leave an indelible impression on your heart.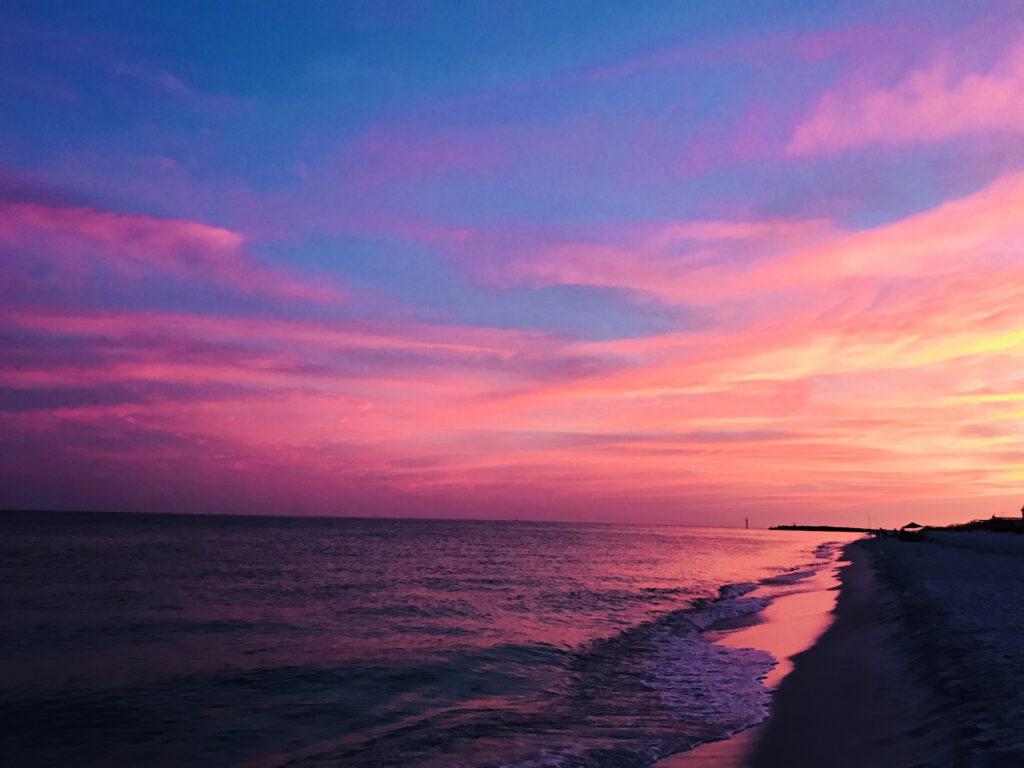 Destin, Florida, is not just a destination—it's a coastal paradise that sets itself apart from the rest of the state. With its distinctive accommodations offering beachfront living, vibrant atmosphere, family-friendly activities, and unforgettable sunsets, Destin captivates visitors with its unique charm and allure. Immerse yourself in the unparalleled beauty, rich history, exquisite cuisine, and endless recreation that make Destin a must-visit destination. Start planning your journey to this exceptional coastal haven and discover the wonders that set Destin apart in the heart of Florida's Emerald Coast.
The only question left is "Where is the best place to stay?"