9 Incredible Things to Do in Miramar Beach
Nestled between popular destinations of Destin and Panama City Beach is Miramar Beach. This hidden gem of the Florida Panhandle is a beach lover's delight boasting white sugar-sand beaches, turquoise waters and the warmest of sunsets.
If you like a little less hustle in your bustle, well, Miramar Beach could be the perfect place for your next vacation! It's close to all the action, without the hordes of tourists and partygoers and still with plenty of things to do!
On that note, we invite you to check out our list of recommendations, below:
Top things to do during the day in Miramar Beach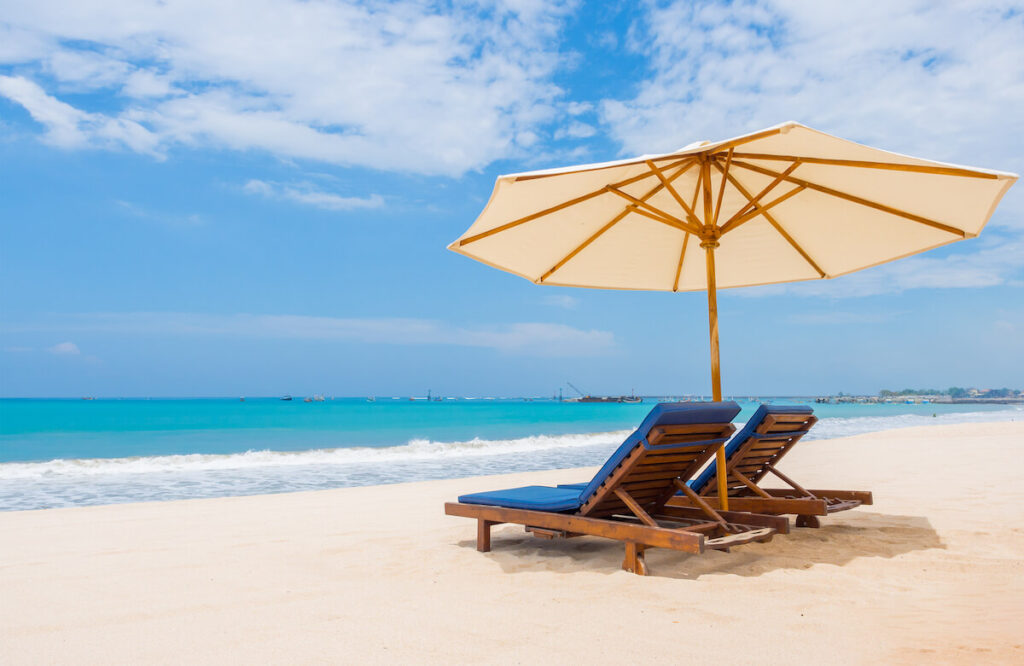 1. Swim in the crystal-clear waters of the Gulf of Mexico
A trip to Miramar Beach is incomplete without the crystal-clear waters of the Gulf of Mexico. Miramar Beach is renowned for its white sand beaches and turquoise waters, making it a popular destination for swimming and sunbathing.
2. Build a sandcastle on the white-sand beaches
Looking for something fun to do after a fun swim in the gorgeous white water of Miramar Beach? Why not try building a sandcastle? With its white-sand beaches, Miramar Beach is the perfect place to create a sandy masterpiece. Once you are done, sit back and admire your handiwork! Building a sandcastle is the perfect way to spend a day at Miramar Beach.
3. Rent a jet ski or kayak and explore the coastline
One of the best ways to explore the coastline of Florida around Miramar Beach is by renting a jet ski or kayak. Jet skis are fast and fun, allowing you to quickly cover a lot of ground. Kayaks are more relaxed, but they're also great for getting up close to the shoreline and getting a better look at the local wildlife.
Jet skis are available for rent by the hour, and kayaks can be rented for half-day or full-day periods. There are also many guided kayak tours available, which is a great option if you're new to the area or don't feel confident exploring on your own.
4. Visit a State Park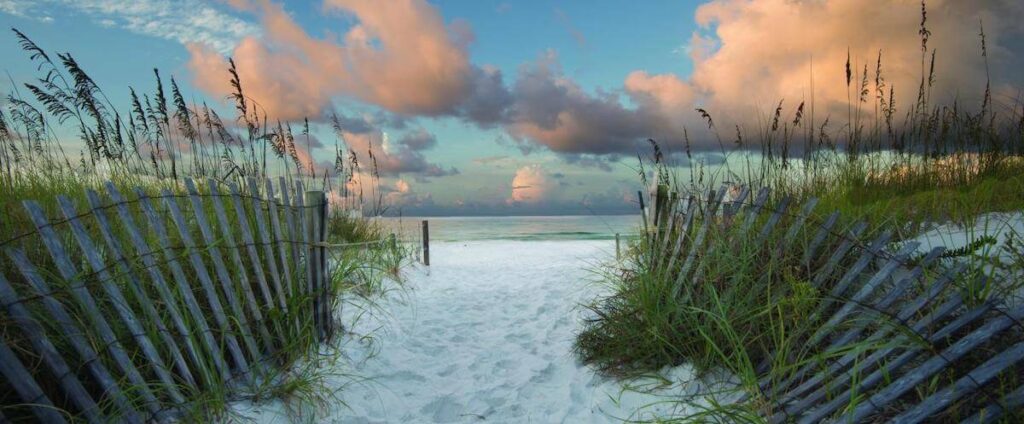 Miramar Beach is surrounded by state parks that are great places to take a nature hike, have a picnic, or simply enjoy the scenery! Topsail Hill Preserve State Park and Henderson Beach State Park are some of the parks that you can visit in the area. Topsail Hill Preserve State Park is a 15 minute drive to the east of Miramar Beach while Henderson Beach State Park is just 11 minutes away to the west of Miramar Beach if you take a car. Both these state parks are popular for their dunes and majestic views. Visitors require a day pass to access the parks. You can get a pass for state parks in Florida online.
5. Enjoy Golf
If you are a fan of golf, you will be happy to know that there are several world-class golf courses located in and around Miramar Beach. So whether you're a beginner or an experienced pro, there's a course for you. Popular golf courses in the vicinity of Miramar Beach include Indian Bayou Golf & Country Club, Regatta Bay Golf & Yacht Club and Emerald Bay Golf Club. All these golf courses are less than a 15 minute drive away from Miramar Beach!
6. Take a fishing trip and catch dinner yourself
Did you know that one of the best things about Miramar Beach is the variety of fish you can catch? Not only is it a great way to enjoy the outdoors, but you can also catch your dinner! There are many charter companies that offer fishing trips, or you can rent a boat and go out on your own. Either way, you're sure to have a great time.
7. Shop at the local boutiques and art galleries
Check out the local boutiques and art galleries in the area. There's no shortage of things to see and buy, whether you're looking for beachwear, souvenirs, or unique works of art. And if you need a break from shopping, there are plenty of restaurants and cafes nearby where you can relax and refuel. So whether you're a local or a visitor, add Miramar Beach's boutiques and art galleries to your list of things to do. You won't be disappointed!
Top activities at night in Miramar Beach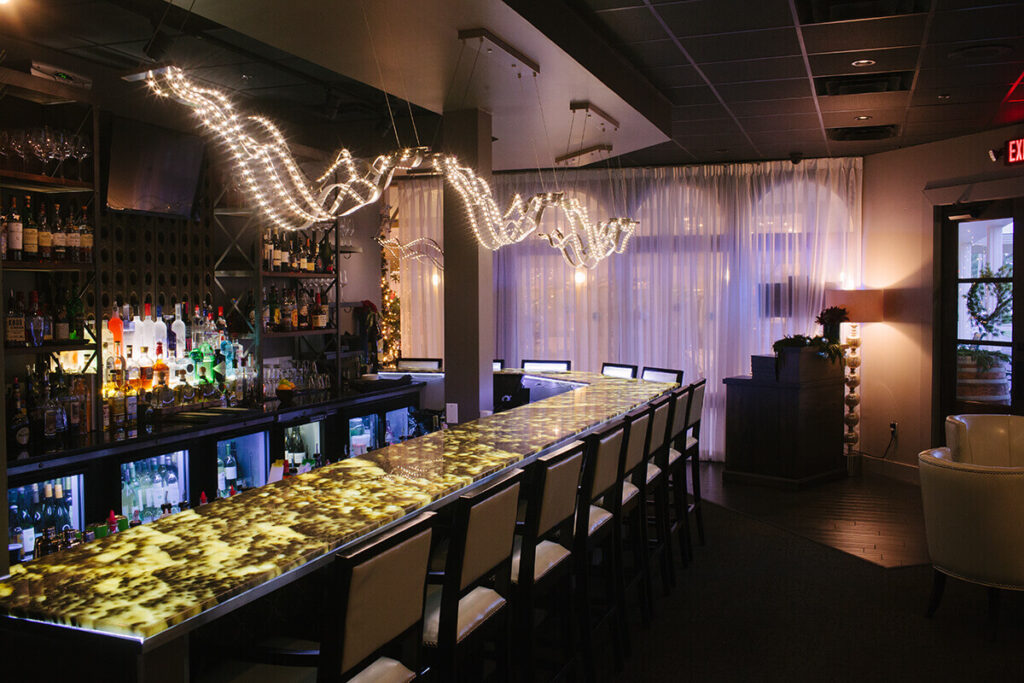 8. Indulge in fresh local seafood at one of the restaurants near the beach
If the fishing trip from earlier in the day ended without a fish in your possession, worry not! You'll find plenty of great food options near the beach. In Miramar, there are several restaurants that specialize in fresh seafood dishes. Whether you're in the mood for grilled fish, steamed crabs, or sushi, you'll be able to find it here.
9. Enjoy the nightlife
When the sun goes down, Miramar beach comes alive! There are plenty of bars and clubs to choose from if you're looking for a night out in the town. With a few favorites being Pompano Joes, The Beach Bar at The Royale Palm, and the Ocean Club.
Best day trips from Miramar Beach
Destin
The town of Destin is nestled right next to Miramar Beach and is your go-to when you want action and activities without going far. Destin is a major tourist center and attracts travellers from around the globe. There is plenty to see and do when you holiday in Destin!
Gator Beach
Gator Beach is another major tourist attraction that attracts reptile lovers from all across the world. It is a one-of-a-kind alligator park that offers a unique adventure experience to its visitors. It is home to hundreds of alligators and you can even feed live alligators or hold one in your hands! The best part? Entry to the park is absolutely free of charge!
Does Our List of what to do in Miramar Beach have you travel planning?
A vacation in Miramar Beach is the perfect way to take in the feels of a classic coastal enclave. With its scenic beach roads, surf shops, fabulous food, chic beachfront houses and unparalleled views of the Gulf of Mexico, this town has a lot to offer! If you are looking for a terrific place to stay, be sure to check out our incredible list of Miramar Beach vacation rentals. We have options for just about everyone!
FAQs about What to do in Miramar Beach
Does Miramar Beach have an airport?
While Miramar Beach doesn't have its own airport, the VPS Destin-Fort Walton Beach Airport and Panama City Beach Airport are two airports in close proximity to the town.
What is the best time to visit Miramar Beach?
For many, the best time to visit Miramar Beach is in April and May when the water is pleasantly warm and the crowds are small. You can also avoid the peak tourist season and prices if you travel to Miramar Beach in the shoulder season months.
Is Miramar Beach pet friendly?
Miramar Beach is pet friendly, but only within a two-hour window from 5 pm-7 pm. That said, this is only for people who live locally and carry the appropriate permit. At this time, short-term tourists cannot take their dogs to the beach nor have the ability to apply for a local permit.