Parasailing in Destin – A bird's eye view above it all
If you're looking for the ultimate thing to do in Destin, parasailing could be your perfect choice. Whether you're looking for a thrill or simply want to take in the scenery from above, parasailing in Destin is an experience you won't soon forget. With experienced captains and the latest safety equipment, you can be sure you're in good hands throughout your adventure. With the help of this guide, you'll be prepared for parasailing in Destin, an adventure of a lifetime.
Why choose Parasailing In Destin?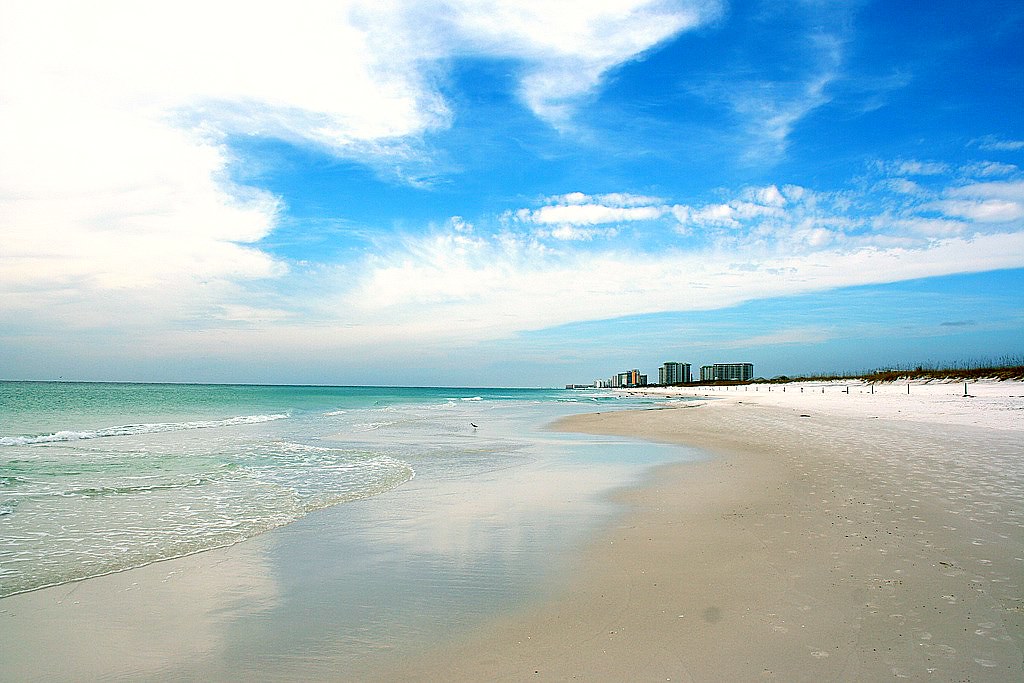 For the uninitiated, parasailing is where you are towed behind a boat while attached to a parasail wing or parachute. It's where you become the kite. As boat creates drag, the parachute lifts you into the air, and you can flying anywhere from 200 – 500 feet above the sea!
When you parasail in Destin, you'll soar above the stunning Gulf of Mexico, Choctawhatchee Bay, and the Sandestin Golf and Beach Resort. You can even see the East Pass Lighthouse and Crab Island, a popular hangout spot for local boats. The views in this part of the world will take your breath away and this perhaps to see and experience the beauty of Florida's Emerald Coast.
In addition to these expansive views, you'll have the chance to explore the area in a way that you never imagined. You'll get a bird's-eye view of the area and can even look for dolphins and other marine life in the waters below.
Is This Your First Time Parasailing?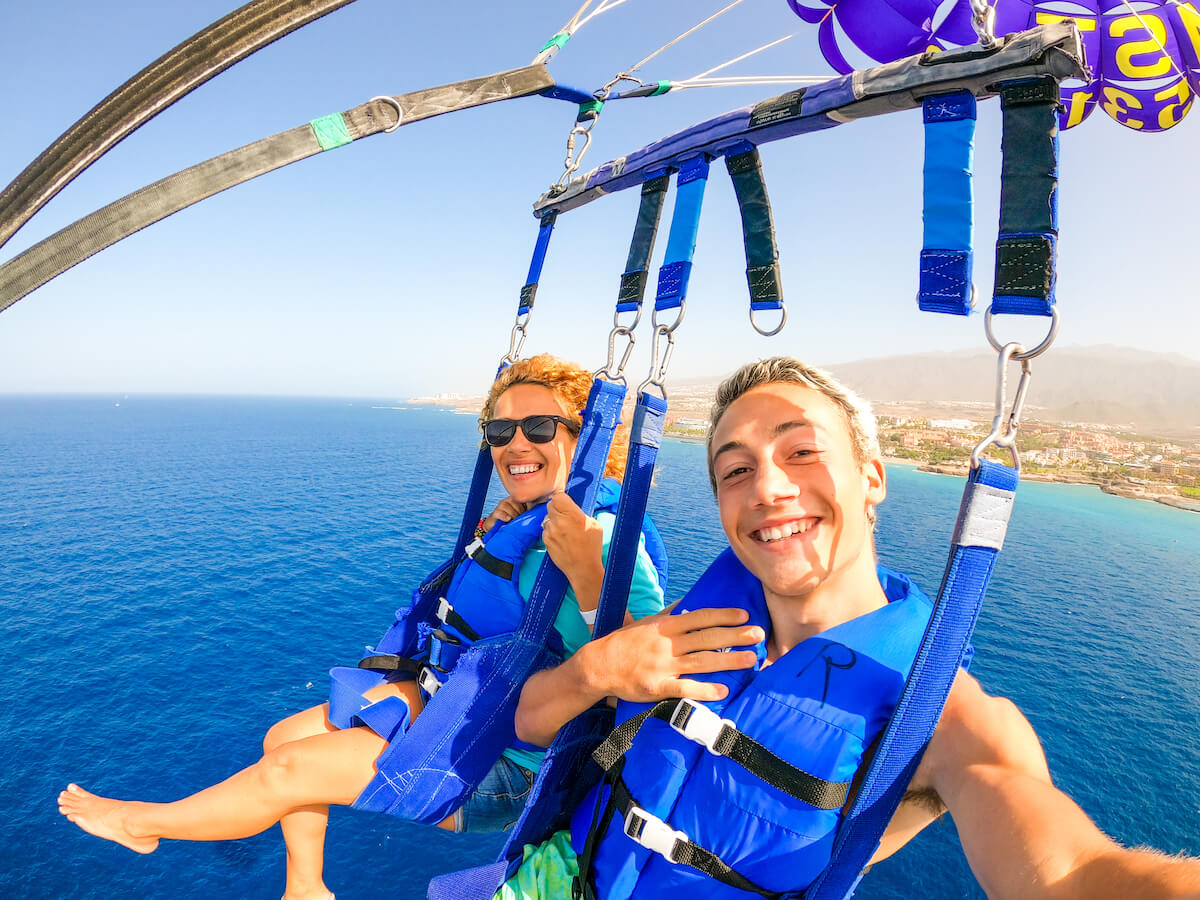 There are a few things you should keep in mind before you go parasailing. First, make sure you're wearing sunscreen and insect repellent. The sun can be intense when you're up in the air, and you don't want to get sunburned.
The elevation will be high and windy, and you're likely to have a birds-eye view of the Destin's pristine coastline. While in the air, you'll be able to take in the stunning sights of Destin, maybe even snap a few pictures. For this reason, make sure to bring a camera. It could be wise to bring a waterproof camera, like a GoPro, as the instructors might dunk you in the water before landing. After the ride, you'll be able to enjoy the rest of the day in the sun and sea air.
What To Expect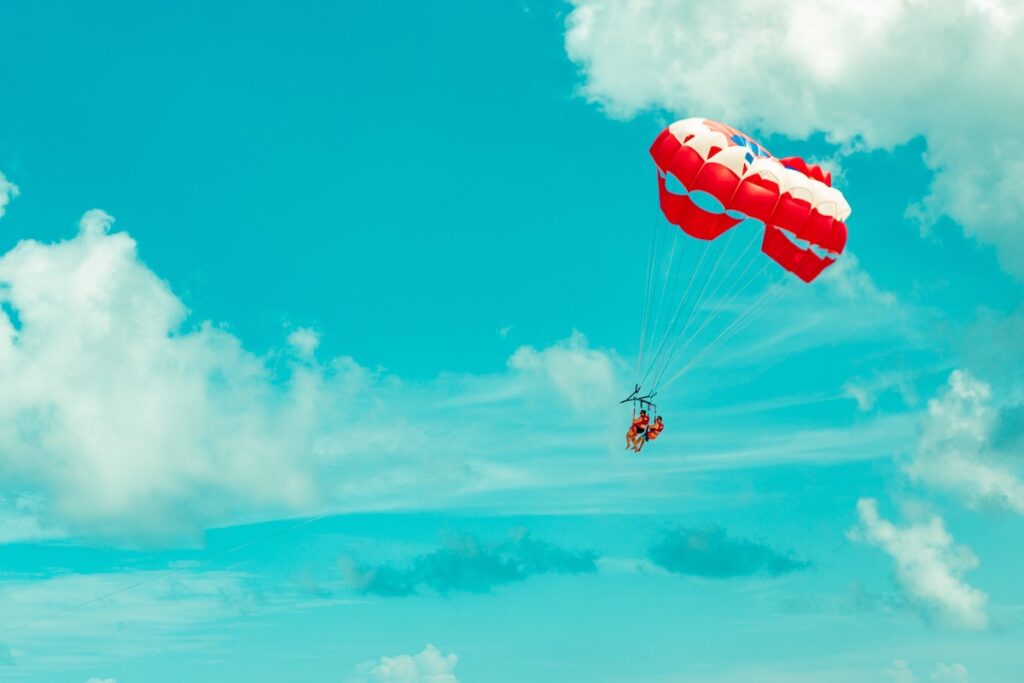 It's a good idea to have a general understanding of what to expect before booking your parasailing adventure. Upon arrival you'll be given a safety briefing and fitted with a harness before boarding the boat. Once you're ready, you'll take off and soar high above the water while feeling the wind in your hair.
Most firms will have you load onto the boat via a pier. You'll bid farewell to the shoreline and hello to open water and fresh air. Everyone gets a life vest, so you won't have to worry about drowning. When the captain is ready, the fliers are fitted into a harness and slowly hoisted into the air.
Safety first
When it comes to parasailing in Destin, safety is a priority. Here are some important tips to keep in mind when parasailing in Destin, Florida;
It's essential that you use a reputable and experienced captain who is familiar with the area, as the success of your trip depends on it. It is also important to listen to the captain's instructions and follow them carefully.
Always use the latest safety equipment to minimize risk.
Check the weather conditions before heading out, and be sure to dress appropriately for the day.
Always use a harness when parasailing, as it will keep you attached to the boat should anything happen.
Be aware of your surroundings and look out for dolphins and other marine life in the waters below.
Have fun! Parasailing is a great way to see the beautiful coastline of Destin from a different perspective.
Following these simple tips will help you have an enjoyable experience while parasailing in Destin, Florida.
The Best Time to Parasail in Destin
Parasailing in Destin is one of the most popular activities for people visiting the area. Depending on the time of year, the weather and water temperature at the time can really make or break your parasailing experience.
In the spring and summer months the water is usually calm, making it the best time to go parasailing. The warm temperatures and sunshine make the experience even more enjoyable. However, the downside is that this is also the peak tourist season, so you'll have higher parasailing rates and more crowds.
In the fall the water is still warm, and the weather is pleasant. The crowds have also diminished. Fall is a great time for those looking for a more peaceful experience. The downside is that the wind can sometimes be quite strong and the water choppy, which can make parasailing a bit more challenging.
In the winter the water can be very cold, and the wind can be strong, making the water choppy. This means some captains might not go ahead with parasailing due to dangerous conditions. However, this is also the time of year when the beaches are least crowded, making it a great time for those looking for a more intimate experience, if weather conditions are favorable.
The best time to go parasailing in Destin, Florida, is usually up to the individual, but the spring and summer months are usually the most popular.
Parasailing companies in Destin
Here are a couple of parasailing companies in Destin that offer great prices and beautiful views;
Destin Parasail: A family-owned company that offers parasailing excursions to tourists visiting Destin and the surrounding areas. They offer a variety of packages, including single, double, and night flights, as well as helicopter rides and banana boat rides. You're promised to be in safe hands.
Big Kahuna's Water & Adventure Park : Big Kahuna's Water & Adventure Park is a great destination for your parasailing adventure. With top equipment and professional staff, you can fly high over the Gulf of Mexico and see the Emerald Coast's beautiful views without a care in the world. They offer single, double, and triple flights as well as private charters.
Where to stay in Destin, Florida
Once you've experienced the beauty of this area from the sky you'll never want to leave, so why not stay and explore the area a little further. Stay in one of the amazing vacation rentals in Destin. Our curated list of accommodations have great luxury amenities like private pools, games rooms, patios and balconies, outdoor grills, and so much more. Whether you're looking for a luxurious home rental or a cozy beach house, you'll find something to fit your needs and budget.
Start Soaring
Parasailing in Destin, Florida, is an unforgettable experience that will leave you with memories to last a lifetime. Whether you're looking for a thrill, want to get over your fear of heights or just want to take in the incredible views, parasailing is a must-do activity in Destin. Once you've experienced the beauty of this area from the sky, you'll fall in love. That's why you should stay in one of the amazing vacation rentals in Destin. So why not make your next vacation an adventure you won't soon forget?
Your Parasailing in Destin, Florida FAQs Have Been Answered!
How high do parasails in Destin go?
Parasailers typically fly between 150 and 300 feet above the water.
Is parasailing in Destin safe?
Parasailing in Destin is safe when done with a certified and experienced parasailing operator.
How long does a parasailing flight last in Destin?
Depending on the operator, a parasailing flight typically lasts around 10–15 minutes.
How many people can parasail at once?
Most parasailing trips will accommodate up to three people at once.
Is there an age limit for parasailing?
Generally, parasailing operators have an age requirement of 8 years old and above.