The Ultimate Romantic Getaway Guide for Destin, Florida!
Welcome to the beautiful and always romantic destination of Destin, Florida. This coastal gem is a perfect spot for couples seeking a romantic escape to white sandy beaches, turquoise waters and breathtaking sunsets. Whether you're celebrating a special occasion or just looking to spend quality time with your loved one, Destin offers a plethora of romantic activities and experiences for two.
From luxurious beachfront accommodations to fine dining, outdoor adventures, and intimate sunset cruises, Destin is a haven for lovebirds. Join us as we explore the top romantic things to do in Destin, Florida, and discover why it's the perfect destination for a romantic getaway.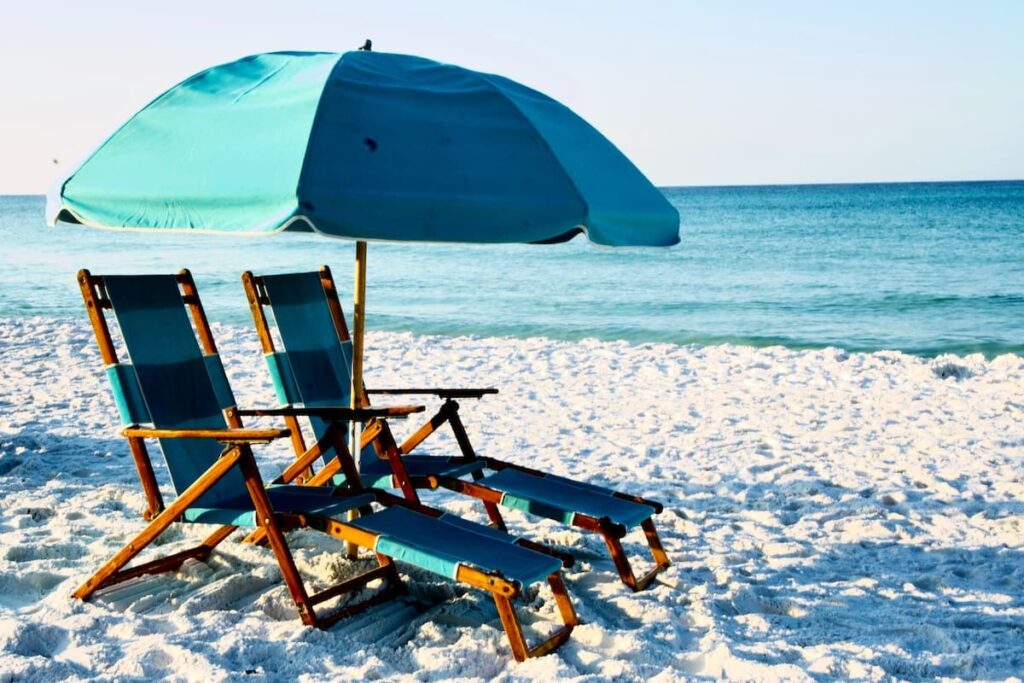 Find Love at the Beach
Destin is known for its pristine white sand beaches, and for a lot of couples there is nothing more blissful than lying on the beach, relaxing and soaking up the sun. However, the beaches in Destin have much more to offer than just their stunning white sands and turquoise waters. There is a range of fun activities for couples to enjoy together, from snorkeling and kayaking to jet skiing and paddleboarding.
One of the most popular activities to do down on Destin beach is parasailing – nothing says romance like soaring through the skies, enjoying the views together. Reaching heights of around 200 – 500 feet above sea level, you'll get unparalleled views of the Gulf of Mexico, Choctawhatchee Bay, and the Sandestin Golf and Beach Resort. You can even see the East Pass Lighthouse and Crab Island, a popular hangout spot for local boats. Some believe this is the best way to see all of Destin.
Reconnect at the Spa
A romantic spa getaway is perfect for those couples seeking some R&R, and with so many great spas dotted around Destin you have loads to choose from. Book a relaxing couples massage, a detoxing facial and then sweat it out in the steam rooms. Check out the Henderson Spa and The Spa at Silver Shells for a day of pampering.
Hop Aboard The Love Boat
Destin has a great selection of day cruises for couples to enjoy. Take to the waters on a dolphin watching cruise where you can see these majestic creatures up close – some of these cruises even offer snorkeling opportunities. Live your tropical island dream and head out on a Crab Island excursion – a popular day cruise to a beautiful sandbar destination where couples can enjoy activities such as paddleboarding, kayaking, and swimming.
Take a glass bottom boat tour and have a clear window into the vibrant underwater world of the gulf of mexico. It's perfect for couples who want to witness the variety of marine life, without getting too up close or even wet. For a real luxury experience, charter your own private sail boat for the day and sit back, relax and soak up the sun with your loved one by your side – perfect for those on their honeymoon or a special occasion.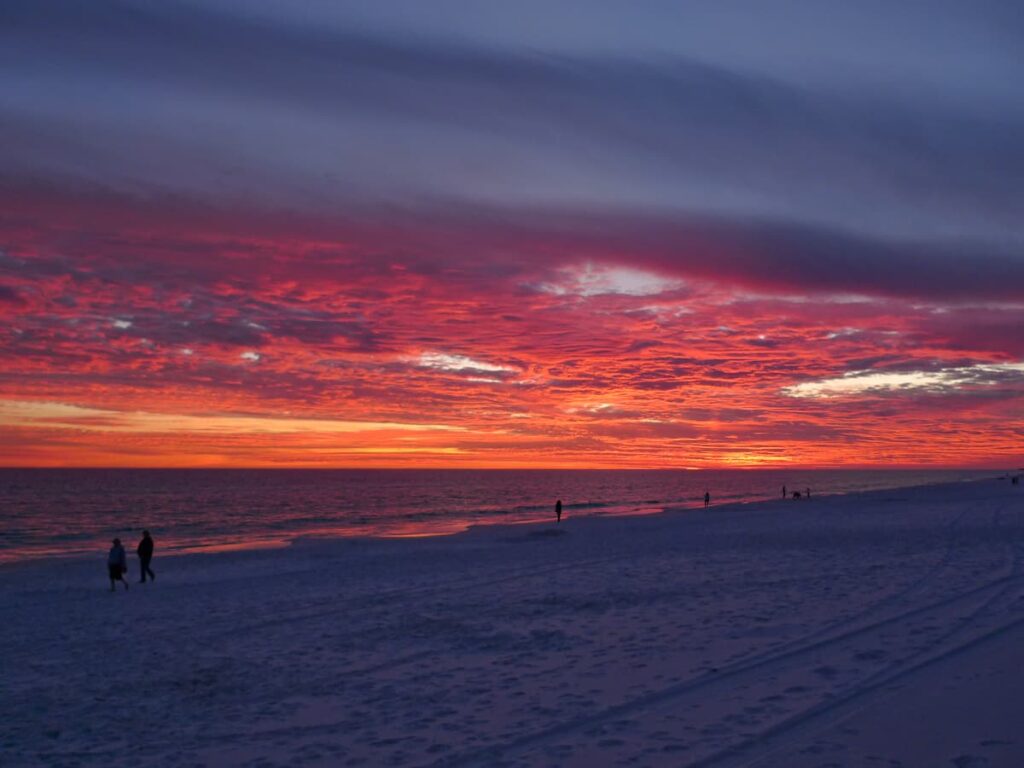 When The Sun Goes Down
Come sundown in Destin, romance comes alive. Walk hand-in-hand along the Destin Harbor Boardwalk at sunset where you can browse the shops, live entertainment and get some ice cream. For a real treat, book a romantic sunset cruise and watch the sunset over the gulf of mexico from the water. You can even watch the sunset from the comfort of your own beachfront vacation rental, experiencing the magnificent multi-coloured sky from your private balcony in peace.
Head back to the beach at sunset for a charming beach picnic and bonfire. Cozy up next to the fire, drinking a bottle of your favorite wine and enjoy the sunset. Stay on the beach for a while longer and stargaze. Destin has some of the clearest skies in Florida, making it the perfect spot to admire the stars.
Why not treat your partner to an evening of fine dining and book a table in one of Destin gourmet restaurants. Whether you're celebrating an anniversary, popping that all important question, or you just want to treat each other, Destin has a restaurant to suit all needs and taste buds. Take your pick of Destin's most romantic restaurants and enjoy some good food, wine and quality time with your loved one.
If you find yourself in Destin during the summer months, make sure to head down to the harbor on a Thursday night to see the weekly firework displays. It would make the perfect end to any romantic date night, or even the ideal backdrop for someone to get down on one knee!
Fall In Love With Destin, Florida
Destin, Florida is a wonderful destination for couples looking for a romantic getaway. With its beautiful beaches, crystal-clear waters and stunning sunsets, there's no shortage of romantic backdrops for your vacation. To experience this coastal paradise fully, check our luxury vacation rentals waiting for you to call home. Whether you're looking for a cozy condo with great amenities or a luxurious ocean view villa, there's a vacation rental to suit every couple's wants and needs.
From snorkeling and kayaking to sunset dinner cruises and beach bonfires, the possibilities for romance are endless. So why not plan your next romantic escape to Destin, Florida and experience all that this beautiful destination has to offer? Whether you're celebrating a special occasion, looking to spend quality time together, or even planning to propose, Destin is the perfect place to reconnect and create unforgettable memories with the one you love.
Commonly Asked Questions About Romantic Getaway in Destin, Florida
What is the best time to visit Destin for a romantic getaway?
Destin is a year-round destination, but the best time to visit for a romantic getaway is during the spring or fall when the weather is pleasant, and the crowds are smaller.
What are some romantic things to do in Destin at night?
Some romantic things to do in Destin at night include taking a sunset dinner cruise, strolling along the harbor boardwalk, and watching the weekly fireworks show at the harbor.
What are some of the best restaurants for a romantic dinner in Destin?
Some of the best restaurants for a romantic dinner in Destin include Beach Walk Cafe, Marina Cafe, and the Ocean Club Restaurant.