Why Destin, Florida is the Best Destination for Your Next Family Vacation
Imagine your perfect family vacation in Destin, Florida: The day ends with a vibrant, technicolor sunset, transforming the sky into a breathtaking canvas of orange and purple hues. The last rays of sunlight dance off the crystal-clear, emerald waters of the Gulf of Mexico, painting a picture so serene that it feels almost surreal. You're standing on the beach, the sand as fine and white as powdered sugar beneath your feet, while the joyous laughter of your children in the distance creates a symphony harmonizing with the rhythmic sound of the waves. A sense of tranquility washes over you, leaving behind the everyday worries and inviting you to savor this moment of pure bliss.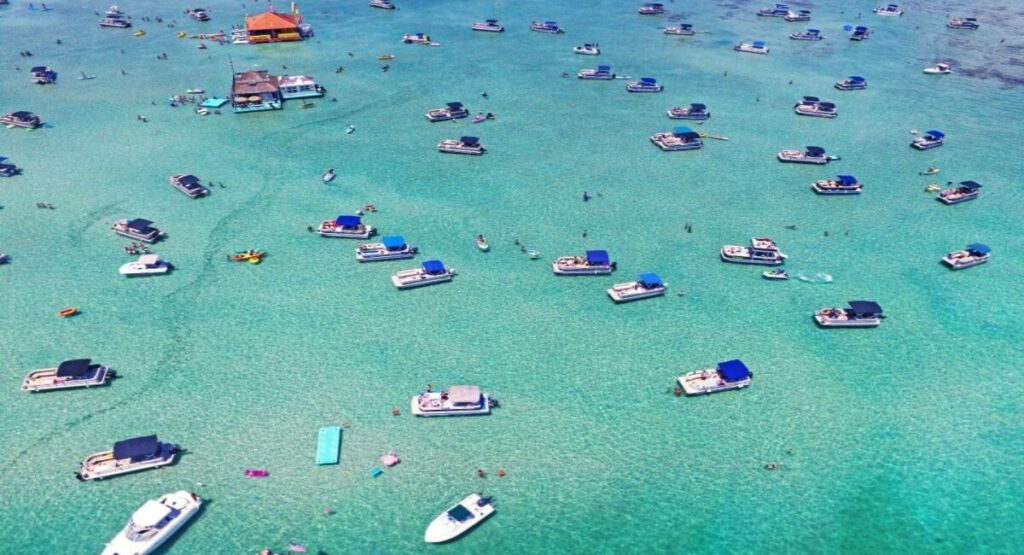 Welcome to the magical allure of Destin, a slice of paradise nestled in the heart of Florida's Emerald Coast and the idyllic setting for your dream family vacation. This isn't just any vacation destination, it's a place where memories are born and cherished, where each day brings with it a new adventure, and where the charm of old Florida blends seamlessly with modern luxury and comfort.
From the moment you set foot in Destin, you'll realize it's more than just a location—it's an experience. It's the joy in your children's eyes as they build sandcastles on the pristine beaches, the thrill of uncovering new family activities around every corner, the delight of savoring culinary masterpieces at local restaurants, and the comfort of retiring to your luxury vacation rental after a day of fun and exploration.
So buckle up and prepare for a journey of discovery as we delve into why Destin, Florida, is the ultimate destination for your next unforgettable family vacation.
The Allure of Destin's Beaches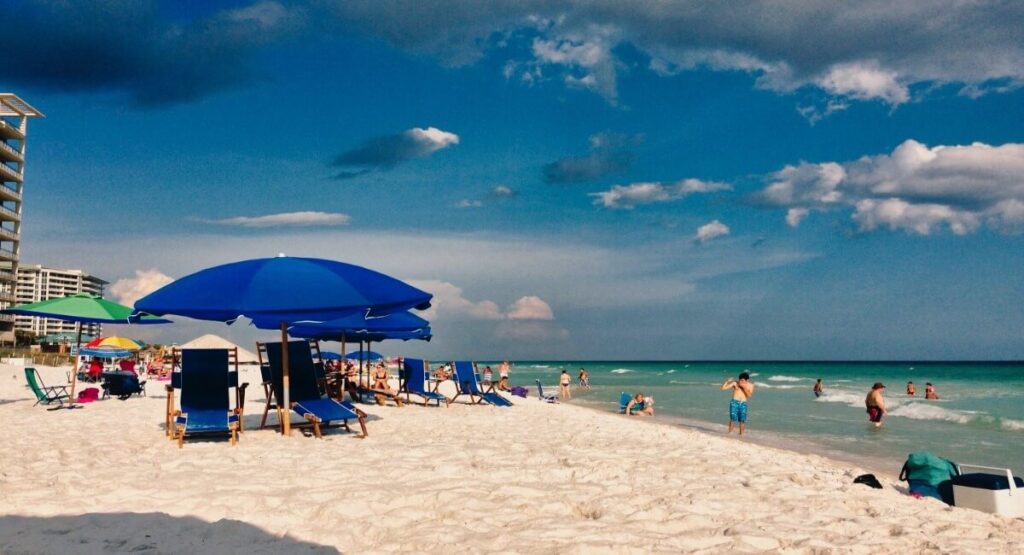 Destin is renowned for its breathtakingly beautiful beaches, each a panorama of crystal-clear emerald waters kissing the white sand. The city's coastline is a veritable playground for kids and adults alike, with ample space to build sandcastles, enjoy beach games, or simply bask in the Floridian sun. The tranquil, warm waters also make it a safe place for the little ones to paddle and play.
Family-Friendly Activities in Destin
The heart of Destin's appeal lies in its rich array of family activities. No matter what your family enjoys, Destin has something to keep everyone entertained.
If you're a family that loves the outdoors, Henderson Beach State Park is a must-visit. Offering nature trails, picnic spots and a pristine beach, it's the perfect spot for a family day out. For the adventurers, Big Kahuna's Water & Adventure Park promises a day filled with thrilling water slides and fun attractions. Let's not forget the exciting dolphin cruises, where you can witness playful dolphins in their natural habitat—a magical experience that kids and adults will remember for years.
Delicious Dining: Family-Friendly Restaurants in Destin, FL
Destin's culinary scene is as diverse as it is delicious. With a range of family-friendly restaurants in Destin, FL, pleasing everyone's palate is a breeze. For fresh seafood and stunning views, Dewey Destin's Seafood Restaurant is a local favorite. If your family craves a variety of flavors, head to McGuire's Irish Pub for its extensive menu and lively atmosphere.
Discover Comfort: Vacation Rentals in Destin, FL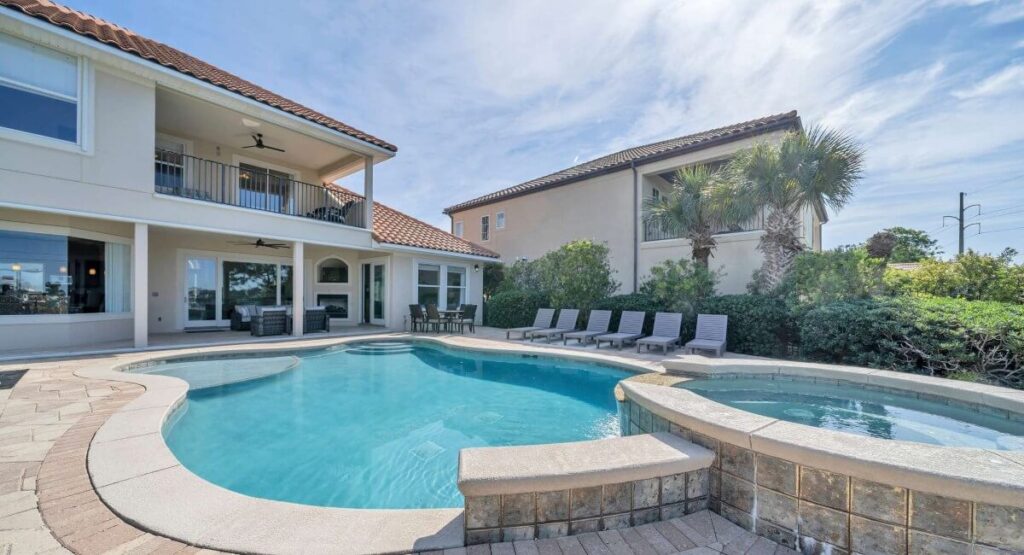 Accommodations can make or break a vacation, and Destin offers plenty of fantastic options. For families, vacation rentals in Destin, FL, offer the comfort of home with the amenities of a luxury resort. With extra space, private kitchens, and often a pool or beachfront location, these properties make a stay in Destin truly memorable. So why not make your family vacation extra special with a home-away-from-home experience?
Other Attractions for Families in Destin
Aside from the beaches and family activities, Destin has a host of other attractions that are worth exploring. The Destin History and Fishing Museum offers an insightful journey into the town's heritage, while the Gulfarium Marine Adventure Park provides up-close encounters with marine life. For some retail therapy, Destin Commons and HarborWalk Village offer a variety of shops and entertainment options.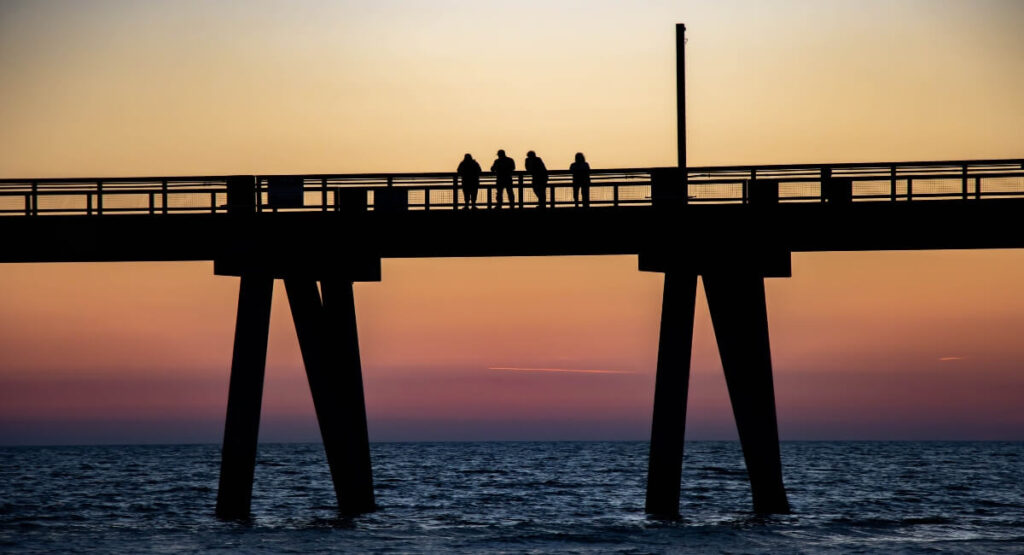 Destin, the Ideal Family Vacation Destination
With its stunning natural beauty, plethora of family-friendly activities, delectable dining options, and comfortable vacation rentals, Destin, Florida, ticks all the boxes for an unforgettable family vacation. So why wait? Start planning your family vacation in Destin, Florida, and create lasting memories amidst the sun, sand, and sea.
Looking to turn your dream Destin vacation into a reality? Explore our range of luxurious vacation rentals in Destin, FL, today and step into a world of comfort and convenience on your next family vacation.
Frequently Asked Questions About Family Vacations in Destin, Florida
What is the best time to visit Destin, Florida, for a family vacation?
The best time for a family vacation in Destin, Florida, is during the spring and fall months. From March to May and September to November, the weather is typically warm and pleasant, and the city is less crowded compared to the summer months. 
What should we pack for a family vacation in Destin, Florida?
For a vacation in Destin, pack light, comfortable clothing, swimwear, beach essentials (sunscreen, hats, beach toys), and appropriate footwear for outdoor activities. Don't forget your camera to capture those special family moments! 
What is the nearest airport to Destin, Florida?
The nearest airport to Destin, Florida, is the Destin-Fort Walton Beach Airport, located approximately 16 miles away in Valparaiso. It offers several direct and connecting flights from various parts of the United States. Another nearby option is the Northwest Florida Beaches International Airport in Panama City Beach, about 50 miles to the east.